Social Defences Against Anxiety: Explorations in a Paradigm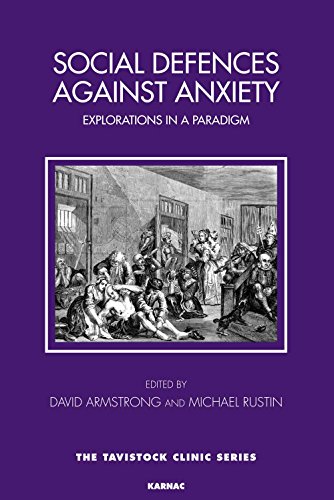 About the Editor(s)
David Armstrong is an Associate Consultant at Tavistock Consulting. He trained as a social psychologist at the Tavistock Institute of Human Relations and worked in action research and organisational consultancy at the University of London and The Grubb Institute before returning to the Tavistock in 1994 to join a newly established consultancy service at the Tavistock Clinic. A Distiguished Member of the International Society for the Psychoanalytic Study of Organisations, he is the author of Organization in the Mind: Psychoanalysis, Group Relations and Organizational Consultancy.
More titles by David Armstrong
Michael Rustin is Professor of Sociology at the University of East London, a Visiting Professor at the Tavistock Clinic, and an Associate of the British Psychoanalytical Society. He has written widely on psychoanalytic approaches to culture and society, including on children's fiction (Narratives of Love and Loss) and drama (Mirror to Nature) both with Margaret Rustin. He is also author of The Good Society and the Inner World, and is a co-author/editor of the current After NeoLiberalism: the Kilburn Manifesto.