Psychoanalysis in the Technoculture Era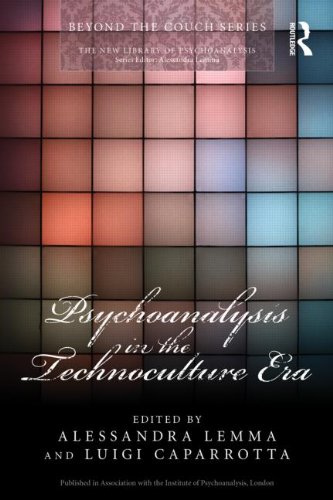 About the Editor(s)
Alessandra Lemma is the Unit Director, Psychological Therapies Development Unit, Tavistock and Portman NHS Foundation Trust, and the Clinical Director of the Psychological Interventions Research Centre, University College London. She is a Fellow of the British Psychoanalytical Society. She is Visiting Professor, Psychoanalysis Unit, University College London, and Honorary Professor of Psychological Therapies at Essex University. She is the Regional Editor (London) of the International Journal of Psychoanalysis and General Editor of the New Library of Psychoanalysis book series (Routledge). She has published several books and papers on psychotherapy, psychoanalysis, the body, and trauma. Alessandra Lemma is also a Winner of the Levy-Goldfarb Award for Child Psychoanalysis.
More titles by Alessandra Lemma
Dr Luigi Caparrotta is an Associate Specialist in Psychotherapy, based at the Royal Free Hospital, London, UK.