The Significance of Dreams: Bridging Clinical and Extraclinical Research in Psychoanalysis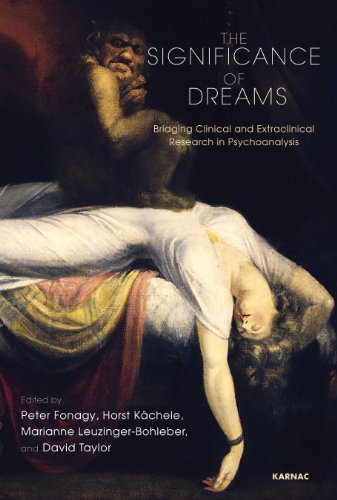 Book Details
Publisher : Routledge
Published : 2012
Cover : Paperback
Pages : 336
Category :
Psychoanalysis
Catalogue No : 32439
ISBN 13 : 9781780490502
ISBN 10 : 178049050X
About the Editor(s)
Peter Fonagy is Freud Memorial Professor of Psychoanalysis and Director of the Sub-Department of Clinical Health Psychology at University College London. He is Chief Executive of the Anna Freud Centre, London. He is a clinical psychologist and a training and supervising analyst in the British Psychoanalytical Society in child and adult analysis. He has published over 200 chapters and articles and has authored or edited several books.
Horst Kächele is the former director of the University Clinic for Psychosomatic Medicine and Psychotherapy at Ulm University, Germany (1990-2000), also former director of the Research Centre for Psychotherapy, Stuttgart (1988-2004); he teaches now at the International Psychoanalytic University in Berlin.
Marianne Leuzinger-Bohleber is a training analyst in the German Psychoanalytical Association, former Chair of the Research Subcommittees for Conceptual Research, and a member of the Swiss Psychoanalytical Society. She is Vice Chair of the Research Board of the International Psychoanalytical Association, Full Professor for Psychoanalysis at the University of Kassel, and head Director of the Sigmund Freud Institute, Frankfurt/Main. Her main research fields include epistemology and methods of clinical and empirical research in psychoanalysis, interdisciplinary discourse with embodied cognitive science, educational sciences, and modern German literature.
More titles by Marianne Leuzinger-Bohleber
David Taylor is a training and supervising analyst of the British Psychoanalytical Society. He is chair of the International Psychoanalytical Association's Clinical Research Sub-Committee.