Addictive States of Mind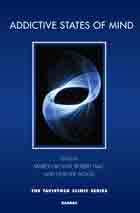 About the Editor(s)
Marion Bower is a consultant social worker in the Learning and Complex Disability service at the Tavistock Clinic. She is also a psychotherapist in private practice. She edited Thinking Under Fire: Psychoanalytic Theory for Social Work Practice. She is currently working on a biography of Joan Riviere.
Rob Hale trained as a psychiatrist and psychoanalyst and since 1980 has worked at the Portman Clinic and the Tavistock Clinic. His initial clinical interest was in self destructive acts moving to perverse acts, particularly those individuals who seek help for paedophilia. This clinical experience has provided the basis for the consultative work, both clinical and organisational, in other institutions starting with the work in drug dependency described in this volume. For the past eighteen years he has spent an increasing amount of time working with Medium and High Secure Hospitals as an external consultant for the clinical staff and managers of those institutions.
Heather Wood is a consultant adult psychotherapist and clinical psychologist at the Portman Clinic, Tavistock and Portman NHS Foundation Trust, and is a psychoanalytic psychotherapist with the British Association of Psychotherapists. She has a special interest in the problematic use of internet pornography and virtual sex, and the related subject of paedophilia, and has published chapters and papers on these and other topics.