The Experience of Time: Psychoanalytic Perspectives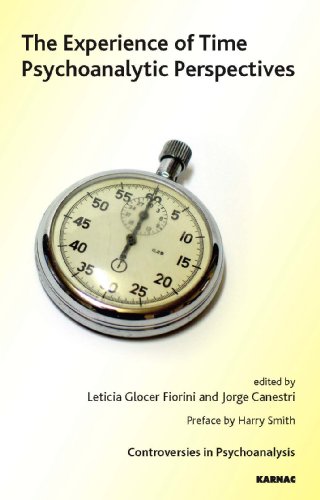 Book Details
Publisher : Routledge
Published : 2009
Cover : Paperback
Pages : 230
Category :
Psychoanalysis
Catalogue No : 28041
ISBN 13 : 9781855757752
ISBN 10 : 1855757753
About the Editor(s)
Leticia Glocer Fiorini is a training psychoanalyst of the Argentine Psychoanalytic Association. She is the author of The Feminine and the Complex Thought, Deconstructing the Feminine: Psychoanalysis, Gender and Theories of Complexity, and editor of The Other in the Intersubjective Field and Time, History and Structure. A Psychoanalytical Approach. Among other contributions in psychoanalytic journals she has published 'The enigma of the sexual difference', in Feminine Scenarios""; 'Assisted fertilization, new problems' in Prevention in Mental Health; 'The sexed body and the real, its meaning in transsexualism' in Masculine Scenarios; 'Psychoanalysis and Gender, Convergences and Divergences' in Psychoanalysis and Gender Relations; and 'The bodies of present-day maternity' in Motherhood in the Twenty-first Century.
More titles by Leticia Glocer Fiorini
Jorge Canestri, M.D, psychiatrist, psychoanalyst. Training and supervising analyst for the Italian Psychoanalytical Association and for the Argentine Psychoanalytic Association. Mary S. Sigourney Award recipient 2004. Professor of Psychology of Health at the Roma 3 University. Editor of the Educational Section of the International Journal of Psycho-Analysis. President of the Italian Psychoanalytical Association. Has published numerous psychoanalytical papers in books and reviews including Language, Symbolisation and Psychosis.