Countertransference in Psychoanalytic Psychotherapy with Children and Adolescents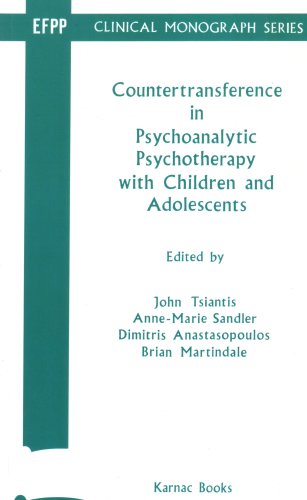 About the Editor(s)
John Tsiantis is Professor of Child Psychotherapy, President of European Union of Medical Specialists Section of Child and Adolescent Psychiatry, previously Chief Editor of the EFPP Monographs book series, and President of the Hellenic Institute of Psychoanalytic Psychotherapy.
Dimitris Anastasopoulos M.D. is an Adult and Child Psychiatrist working in Athens. He trained in adolescent psychiatry and psychotherapy at the Tavistock Clinic, London, and is a training psychotherapist for adult and adolescent psychotherapists in Greece. He is a member of the Executive Committee of the Hellenic Association of Child and Adolescent Psychoanalytic Psychotherapy (HACAPP). He is vice-chairman of the EFPP.
More titles by Dimitris Anastasopoulos
Anne-Marie Sandler was born in Geneva where she studied psychology and worked with Jean Piaget. She came to England in 1950 and trained in child analysis with Anna Freud. She went on to train further at the Institute of Psychoanalysis where she became a Training and Supervising analyst for both children and adults, and a Distinguished Fellow. She is a former director of the Anna Freud Centre, former President of the Institute of Psychoanalysis and of the European Federation of Psychoanalysis and former Vice-President of the International Psychoanalytical Association.
More titles by Anne-Marie Sandler
Brian Martindale is a psychiatrist and psychoanalyst based in the UK. He is past Chair of the International Society for Psychological and Social Approaches to Psychosis (ISPS) and co-founder of the European Federation of Psychoanalytic Psychotherapy (EFPP).