Book Details
Publisher : Routledge
Published : October 2013
Cover : Paperback
Pages : 176
Category :
Psychoanalysis
Category 2 :
Attachment Theory
Catalogue No : 33536
ISBN 13 : 9781780491677
ISBN 10 : 1780491670
Also by John Bowlby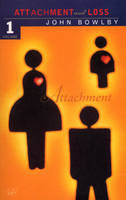 Also by Marco Bacciagaluppi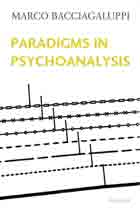 This edited book contains a hitherto unpublished seminar held by John Bowlby in Milan, Italy in 1985. The seminar is preceded by a foreword by Kate White, of the Bowlby Centre, and by an introduction by the editor, Marco Bacciagaluppi. The introduction contains excerpts from unpublished correspondence between Bowlby and the editor, carried out over a span of eight years, between 1982 and 1990. After the seminar there are the follow-ups of the three cases presented by Leopolda Pelizzaro, Ferruccio Osimo and Emilia Fumagalli, and a report by Germana Agnetti and Angelo Barbato, who gave hospitality to Bowlby and his wife. This is followed by a contribution by Ferruccio Osimo on experiential dynamic psychotherapy, an application of attachment theory, with a long case study. At the end there are some concluding remarks by the editor.
Reviews and Endorsements
'Marco Bacciagaluppi brings the work and the person of John Bowlby to life through previously unpublished correspondence with him, through Bowlby's replies to questions posed during a 1985 conference in Milan, through a terrific review of the history of relational psychoanalysis in Italy, and through several in-depth clinical vignettes. The Milan Seminar adds to and extends Bacciagaluppi's impressive study of relational psychoanalysis.'
- Gerald P. Perman, MD, Secretary of the American Academy of Psychoanalysis and Dynamic Psychiatry and Editor of the Academy Forum

'Given the vast literature we now possess on violence and neglect within the family, and its associated impact on mental health across the lifespan, it is difficult to imagine that just 30 years ago the importance of the real life experience of children was still debated. This superb volume provides a remarkably intimate view of John Bowlby's crucial role in this debate, through the 1980s, as revealed in letters exchanged with psychiatrist and author Marco Bacciagaluppi.'
- Mark Erickson, MD, Assistant Clinical Professor of Psychiatry, University of Washington School of Medicine

'Through this very valuable book Marco Bacciagaluppi not only shows his pioneering role in the Italian reception of John Bowlby´s work, but he also offers us a correspondence whose nature and interest remind me of the correspondences developed by Freud with analysts such as Jung, Abraham and Ferenczi. If such exchanges of letters still represent one of the best introductions to psychoanalysis, the same is true for Bacciagaluppi´s correspondence with Bowlby. Its publication in this book, together with the workshop given by Bowlby in Milan in 1985 and the follow-ups written by some of its participants, also represent a noteworthy contribution to the reconstruction of a very important phase of Italian psychoanalysis and psychotherapy. In fact, it was through the reception of a whole series of foreign points of view during the 1960s (Benedetti and Arieti), the 1970s (Bion´s 1977 Italian Seminars), the 1980s (besides Bowlby, Meltzer and Bollas), and the 1990s (Mitchell) that Italian psychoanalysts and psychotherapists eventually produced that new synthesis that recently made Italy internationally prominent in our field.'
- Marco Conci, Co-editor-in-chief, International Forum of Pschoanalysis
About the Author(s)
John Bowlby (1907 - 1990). World famous psychiatrist and father of attachment theory, Bowlby worked for many years as Child and Family Psychiatrist at London's renowned Tavistock Clinic.
Marco Bacciagaluppi graduated at the University of Milan Medical School and then received postgraduate training in genetics and radiobiology at the Department of Genetics of the University of Pavia, in psychiatry at the Department of Psychiatry of the University of Milan and at New York Medical College, and in sociology at the New School for Social Research, New York. After psychoanalytic training, since 1999 he has co-operated in organising thirteen Joint Meetings between the American Academy of Psychoanalysis and Dynamic Psychiatry (AAPDP) and the Organizzazione di Psicoanalisti Italiani – Federazione e Registro (OPIFER). He is a Fellow of AAPDP, Founding President of OPIFER, Honorary Member of the International Erich Fromm Society (IEFS), Member of the World Psychiatric Association (WPA) Section on Psychotherapy, and Member of the Associazione Culturale Sándor Ferenczi (ACSF). He has recently published Paradigms in Psychoanalysis (Karnac Books, 2012).
You may also like