Millia Begum
Dr Millia Begum is a Consultant Psychiatrist (member of the Royal College of Psychiatrists) with twenty-two years of experience working with adult mental health and eighteen years-worth of expertise in EMDR therapy. Her focus is on complex PTSD and dissociative disorders. She is trained in Internal Family Systems and uses the IFS-informed EMDR therapy approach for working with all complexities of trauma. She is currently an EMDR facilitator, a supervisor, and a board member and trustee of the EMDR Association (United Kingdom).

Dr Begum has published journal articles on a range of mental health issues, written chapters on using EMDR in specialised conditions such as olfactory reference syndrome and body dysmorphic disorder, and was part of the research team that published an important study comparing EMDR and EFT; this study was one of the few included in the NICE UK guidelines for PTSD.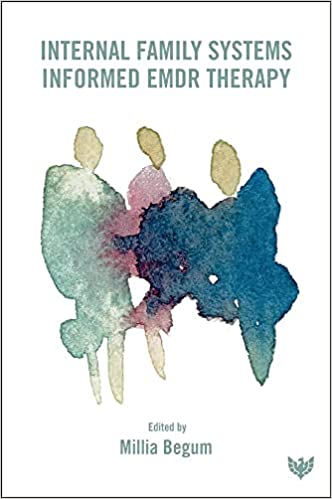 With contributions from Zandra Bramford, Bruce Hersey, and Annabel McGoldrick.
This informative book examines a form of therapy for working with clients with complex trauma and dissociation... (more)