Arnold W.M. Rachman
Arnold W.M. Rachman, PhD, FAGPA, is a trained individual and group psychoanalyst who is a clinician, traumatologist, and psychohistorian. He is the author of 125 scholarly articles, 13 books, and 250 professional presentations given in the United States, Europe, and South America. He is a member of the International Sándor Ferenczi Network Community, Honorary Member of the Sándor Ferenczi Society, Budapest, Hungary, and donor of the Elizabeth Severn Papers to the Library of Congress, Washington, DC, USA.
Showing 1 to 2 of 2 items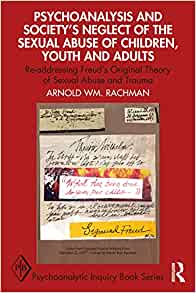 This book takes a comprehensive look at the understanding and treatment of child sexual abuse in psychoanalytic theory and practice, and in society as a whole.
This book will demonstrate how... (more)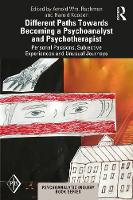 This book describes the personal journey of a collection of contributors, detailing their pathways to becoming psychoanalysts and psychotherapists, with insights from many of the most interesting... (more)
Showing 1 to 2 of 2 items