Doing Better: Improving Clinical Skills and Professional Competence
Synopsis:
This volume is intended to help practicing therapists and counselors, as well as students of these professions, to explore more fully and systematically the processes of self-improvement in their work and lives. It captures the reader's interest by discussing some of the therapist's personal and professional challenges in a refreshingly honest way. The book deals with a number of standard areas of self-supervision, such as self-monitoring and working with mentors, and provides a framework and a process for examining one's own strengths and weaknesses, then taking steps to improve excellence across a host of domains. Contents: Kottler, When Therapists Supervise Themselves. Kottler, Jones, The Natural and Unnatural Evolution of Therapist Development. Shepard, Morrow, Critical Self-monitoring. Jones, Harbach, A Syllabus for Self-supervision. Comstock, Duffy, Confronting Adversity. Wiseman, Scott, Hasta La Vista Baby - I'm Outta Here: Dealing with Boredom. Brinson, Cervantes, Recognizing Ethnic/Racial Biases and Discriminatory Practices through Self-supervision. Leary, Self-supervision in Youth Counseling. Casey, Jones, Technoconsultation: Getting Help in Far-flung Places. Sinclair, Monk, There is no 'I' in Self: A Discursive Approach
Notes about the author(s):
Jeffrey A. Kottler is professor, Department of Counseling, California State University, Fullerton. He is the author or co-author of more than eighty books. He is also head of the Madhav Ghimire Foundation, which provides scholarships for at-risk girls in Nepal.
Customers that purchased this title also bought :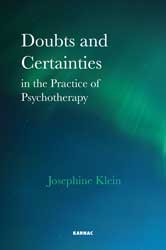 Josephine Klein
Price £37.50
save £5.50

Robert Langs
Price £26.44
save £3.55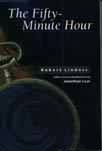 Robert M. Lindner
Price £17.99