The Geography of Meanings: Psychoanalytic Perspectives on Place, Space, Land, and Dislocation
Synopsis:
This book is a multi-faceted attempt to understand the psychological mysteries of land, space, native cultures, changing eras, and geographical dislocation. It shows us that many remote and seemingly peaceful areas of the world have their own dark and silent pasts in which their original inhabitants were often brutally wiped out. Weaving history, geography, myth, philosophy, and psychoanalysis together, this book tries to understand why such atrocities were committed, how those subjected to these 'crimes' might have perceived them, and what are the long-term, trans-generational consequences of these historical events.
Notes about the author(s):
Maria Teresa Savio Hooke is a training analyst, a past President of the Australian Psychoanalytical Society, and a member of the IPA Public Information Committee. She is currently co-chair for Europe of the IPA Committee on Ageing, and a member of the IPA China Committee and Chair of Outreach and Communication. Her main areas of interest are the training of candidates, the ageing candidate, psychoanalysis in the community, and the expansion of psychoanalysis in new countries. She was awarded the Order of the Star of Italian Solidarity from the Italian President of the Republic for services to psychoanalysis in Australia.

Salman Akhtar, MD, was born in India and completed his medical and psychiatric education there. Upon arriving in the USA in 1973, he repeated his psychiatric training at the University of Virginia School of Medicine, and then obtained psychoanalytic training from the Philadelphia Psychoanalytic Institute. Currently, he is Professor of Psychiatry at Jefferson Medical College and a training and supervising analyst at the Psychoanalytic Center of Philadelphia. His more than 300 publications include nine books: Broken Structures; Quest for Answers; Inner Torment; Immigration and Identity; New Clinical Realms; Objects of Our Desire; Regarding Others; Turning Points in Dynamic Psychotherapy; and The Damaged Core, as well as twenty-six edited or co-edited volumes in psychiatry and psychoanalysis and six collections of poetry. He is also a Scholar-in-Residence at the Inter-Act Theatre Company in Philadelphia. Salma Akhtar received the Sigourney Award in 2012.
Bestselling titles in the IPA - International Psychoanalysis Library series :
Customers that purchased this title also bought :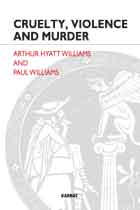 Arthur Hyatt Williams
Price £30.69
save £4.30

Renos Papadopoulos
Price £20.49
save £2.50