Organization in the Mind: Psychoanalysis, Group Relations and Organizational Consultancy
Synopsis:
David Armstrong has been a leading figure internationally in the fields of organizational consultancy and group relations for many years. Robert French and Russ Vince have gathered together, for the first time, his key writings in this area. This is essential reading for managers and leaders, as well as organizational consultants, academics and students of organizations. Part of the Tavistock Clinic Series.
Notes about the author(s):
David Armstrong is a Principal Consultant with the Tavistock Consultancy Service at the Tavistock Centre, London. Trained as a psychologist, he was previously on the staff of the Tavistock Institute and subsequently a Senior Research Fellow at Chelsea College, University of London. In 1978, he joined the Grubb Institute, where he worked on action research and consultancy programmes until moving to the Tavistock Clinic on the setting up of a dedicated Consultancy Service in 1994.
Robert French is Reader in Organization Studies at Bristol Business School, University of the West of England, Bristol. He has edited two previous volumes: Rethinking Management Education (with Chris Grey, Sage, 1996); and Group Relations, Management, and Organization (with Russ Vince, Oxford University Press, 1999).
Bestselling titles in the The Tavistock Clinic Series:
Customers that purchased this title also bought :

Anton Obholzer
Price £29.99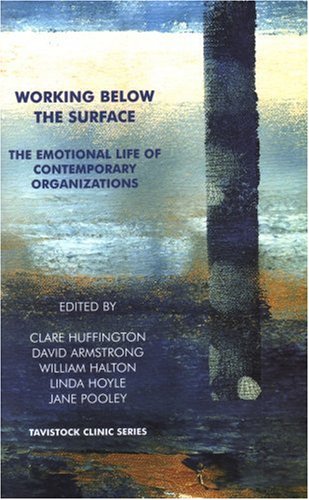 Clare Huffington
Price £21.34
save £2.65