Up From Eden: A Transpersonal View of Human Evolution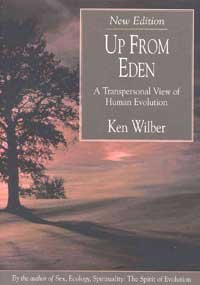 Book Details
Publisher : Quest Books
Published : 1996
Cover : Paperback
Pages : 424
Category :
Transpersonal Therapy
Catalogue No : 13164
ISBN 13 : 9780835607315
ISBN 10 : 0835607313
Also by Ken Wilber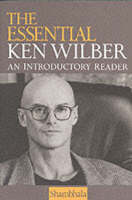 Ken Wilber tells the story of humankind's evolutionary journey over some six million years, from its primal past to its dazzling cosmic future. For if men and women have come up from the beasts, Wilber says, they will likely end up with the gods.
'Ken Wilber draws on evidence breathtaking in its sweep to outline a view of the trajectory of human evolution. In so doing, he joins the ranks of the grand theorists of human consciousness like Ernst Cassirer, Mircea Eliade, and Gregory Bateson.'
- Dr Daniel Goleman, author of Emotional Intelligence
About the Author(s)
Philosopher Ken Wilber has been mapping the territory of consciousness since the 1970s. His first book, The Spectrum of Consciousness, launched the transpersonal psychology movement.
You may also like