Culture and Madness: A Training Resource, Film and Commentary for Mental Health Professionals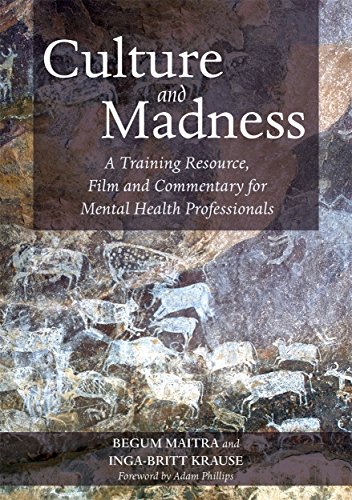 Also by Inga-Britt Krause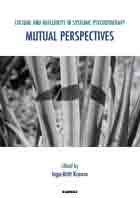 Also by Adam Phillips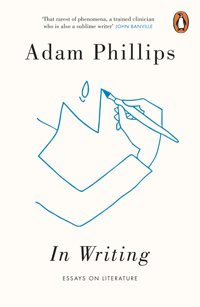 Also by Begum Maitra
Culture and Madness is a training resource that critically approaches the subject of culture by questioning commonly held professional and cultural assumptions and biases. It outlines how mental health professionals can develop the skills in observation, analysis and critical thinking which are central to good mental health practice. The resource combines film, research and clinical scenarios to demonstrate how cultural influences pervade mental health thinking, practice and policy.
At its heart is a 150-minute DVD, How Culture Matters, which explores how cultural communities in Britain consider mental health and illness. It shows conversations about culture and mental health taking place in different community contexts: interviews between local persons; between community members and mental health professionals; and between experts in cultural and clinical practice. The accompanying book explores the issues raised in the film further, featuring clinical examples and summarised research drawn across a range of disciplines.
In articulating the subtle and textured place of 'culture' in the everyday lives of all communities, this resource will encourage mental health professionals to adopt a reflective approach to practice and to pursue a more flexible approach to cross-cultural mental health theory and practice. Full of unique insights and learning points for clinical practice, this resource is required reading for managers and trainers in the field of mental health, and will be a valuable tool for lecturers and students on mental health courses.
About the Author(s)
Inga-Britt Krause, PhD, is a social and medical anthropologist. As a systemic psychotherapist she has worked for nearly twenty years in the NHS and has helped set up Specialist Services for Asian Communities in London. She is currently Training & Development Consultant in the Tavistock & Portman NHS Foundation Trust.
More titles by Inga-Britt Krause
Begum Maitra is a consultant child and adolescent psychiatrist and Jungian analyst, with special interests in parenting across culture, cross-cultural therapy, and cultural competence and training.
Adam Phillips is a psychoanalyst and a visiting professor in the English Department at the University of York. He is the author of several well-known volumes, all widely acclaimed, including On Kissing, Tickling and Being Bored, Going Sane, Side Effects and recently On Kindness, co-written with historian Barbara Taylor, On Balance, Missing Out and One Way and Another.
You may also like