Creating a Life of Meaning and Compassion: The Wisdom of Psychotherapy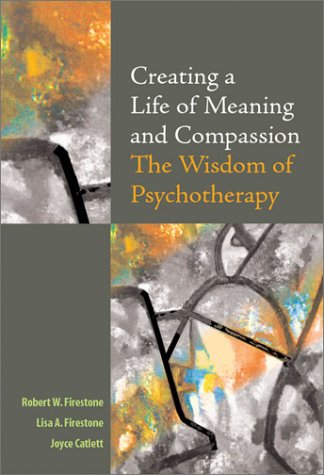 Book Details
Publisher : American Psychiatric Publishing
Published : 2003
Cover : Hardback
Pages : 416
Category :
Individual Psychotherapy
Catalogue No : 22348
ISBN 13 : 9781591470205
ISBN 10 : 159147020X
Also by Robert W. Firestone


Also by Joyce Catlett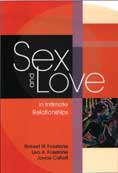 This is the story of an unusual group of people who have transformed their lives. The book describes their struggles as they gradually learned to accept the fulfilment of their dreams and documents the insights they gained along the way. The chapters clarify how these individuals gradually overcame a wide range of defensive behaviours which enabled them to embrace a more self-affirming lifestyle; and how they applied the knowledge and understanding they acquired to various areas of their daily lives. Most importantly, the authors describe how the insights achieved can be applied by therapists in clinical practice.
This book offers a comprehensive guide for helping professionals and other people who are interested in their personal development, deepening their friendships, sustaining intimacy in their couple relationships, achieving success in the workplace and developing healthy child-rearing practices. It points out the value of leading a life marked by adventure and recreation, transcendent goals and spiritual exploration, offering fresh views on the past, present and future of psychotherapy.
About the Editor(s)
Robert W. Firestone, Ph.D., clinical psychologist, author, and artist. Dr Firestone was in private practice of psychotherapy from 1957 to 1979. In 1979, he joined the Glendon Association as its consulting theorist. His major publications include The Fantasy Bond, Compassionate Child-Rearing, and Fear of Intimacy. His studies of negative thought processes led to the development of an innovative therapeutic methodology described in Voice Therapy, Suicide and the Inner Voice, Combating Destructive Thought Processes, Creating a Life of Meaning and Compassion: The Wisdom of Psychotherapy and Sex and Love in Intimate Relationships. In collaboration with his daughter, Dr Lisa Firestone, he developed three assessment instruments: The Firestone Assessment of Self-Destructive Thoughts [FAST], The Firestone Assessment of Suicide Intent [FASI] and the Firestone Assessment of Violent Thoughts [FAVT].
More titles by Robert W. Firestone
Joyce Catlett, MA, author and lecturer, has collaborated with Dr. Robert Firestone in writing 12 books and numerous professional articles. She began her career in psychology in 1972, working with autistic children at the Camarillo State Hospital Children's Treatment Center in Camarillo, CA. A founding member of Glendon Association, she has been a national lecturer and workshop facilitator in the areas of child abuse prevention and couple relations. With Glendon, she has co-produced 40 video documentaries on a wide range of mental health topics. Ms. Catlett was also instrumental in the development and training of instructors in the Compassionate Child Rearing Education Program and in training mental health professionals in Voice Therapy Methodology.
You may also like