The Spirit in Man, Art and Literature
Synopsis:
This volume reveals the full range of Jung's involvement in this process, from his famous analysis of 'Psychology and Literature' to his landmark texts on Joyce's Ulysses and Picasso's paintings.
Notes about the author(s):
C. G. Jung (1875 - 1961) was a Swiss psychiatrist, innovative thinker and founder of Analytical Psychology, whose most influential ideas include the concept of psychological archetypes, the collective unconscious, and synchronicity. He is the author of numerous works, including Memories, Dreams, Reflections and Man and His Symbols.
Customers that purchased this title also bought :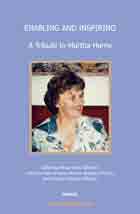 Meg Harris Williams
Price £27.29
save £3.70