The making of a counsellor
Synopsis:
224 pages
Notes about the author(s):
Laurence Spurling is a practising Psychoanalytic Psychotherapist in London and a Senior Member of the British Psychotherapy Foundation. He is Senior Lecturer in Psychosocial Studies at Birkbeck College, University of London, where he co-ordinates and teaches on the counselling and psychotherapy training programmes, and is a Consultant Adult Psychotherapist for the East London NHS Mental Health Trust. He has published widely on clinical issues.
Customers that purchased this title also bought :

Sigmund Freud
Price £14.99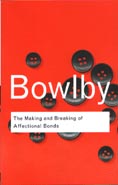 Sheldon Bach
Price £9.44
save £0.55