On Freud's "Observations On Transference-Love"
Synopsis:
Freud's essay on 'transference-love' is examined by analysts of different theoretical backgrounds (includes the original essay).
Notes about the author(s):
Ethel Spector Person is director and training and supervising analyst at the Columbia University Center for Psychoanalytic Training and Research and professor of clinical psychiatry, College of Physicians and Surgeons of Columbia University.
Peter Fonagy is Freud Memorial Professor of Psychoanalysis and Director of the Sub-Department of Clinical Health Psychology at University College London. He is Chief Executive of the Anna Freud Centre, London. He is a clinical psychologist and a training and supervising analyst in the British Psychoanalytical Society in child and adult analysis. He has published over 200 chapters and articles and has authored or edited several books.
Customers that purchased this title also bought :

Erik H. Erikson
Price £10.99

Joseph Sandler
Price £26.44
save £3.55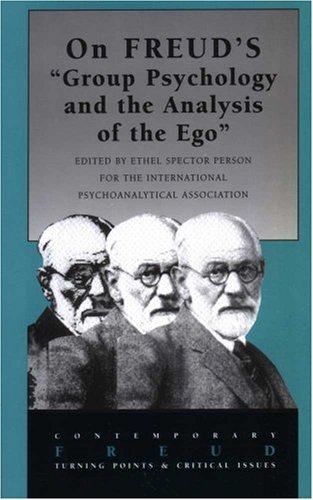 Ethel Spector Person
Price £16.99