Systems-Centered Therapy for Groups
Synopsis:
Systems-Centered Therapy (SCT) is an innovative approach to psychotherapy that synthesizes a finely-tuned awareness of the defensive roles of anxiety and depression, with an analysis of the phases of group development. This volume introduces the theory of living human systems and maps out its operationalization in a structured treatment model. This book will be of interest to both practitioners and trainees in group and individual psychotherapy.
Reviews and Endorsements:
'[Dr Agazarian] has produced a volume that is comprehensive, detailed, and filled with delicious controversy. Systems-Centered Therapy for Groups is a major contribution to the theory of group treatment, and takes its place among the giants in the field.'
- Anne Alonso, Ph.D.

'This absorbing book systematically unfolds Yvonne Agazarian's own form of Systems-Centered Therapy. Her method is an impressive integration of Lewin's field theory, "group-as-a-whole" methodology, and developmental dynamics. The whole amounts to a new and comprehensive system of psychotherapy that repays careful reading. Agazarian's hallmark is a deep understanding of human developmental potential that has been blocked by defences against mental pain and that can be released in psychotherapy.'
- Malcolm Pines, M.D., FRCP, FRCPsych

'An innovative and comprehensive addition to the field of group therapy.'
- Walter N. Stone, M.D.
Notes about the author(s):
Yvonne M. Agazarian, Ed.D., FAGPA, FAPA, CGP, developed a theory of living human systems and its systems-centered practice. She has authored or co-authored six books and in 1997 she received the Group Psychologist of the Year award from the American Psychological Association, with the following citation: ""She exemplifies the finest in scholarship in the discipline of psychology.... Her considerable body of work illustrates the highest blend of creativity and learning.""
Customers that purchased this title also bought :

David Kennard
Price £19.99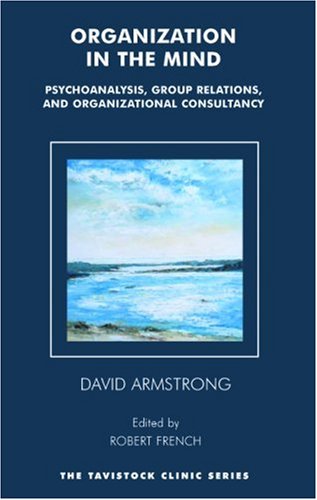 David Armstrong
Price £21.34
save £2.65